Vintage
Maybe I'm just being too nostalgic, but I was really bummed when I went to buy a copy of CANDY LAND and realized the artwork had been updated. I'm now in a dilemma where I must decide if I want to spend $40 for a vintage version on Ebay or if I should just suck it up and save myself $30.
New Candy Land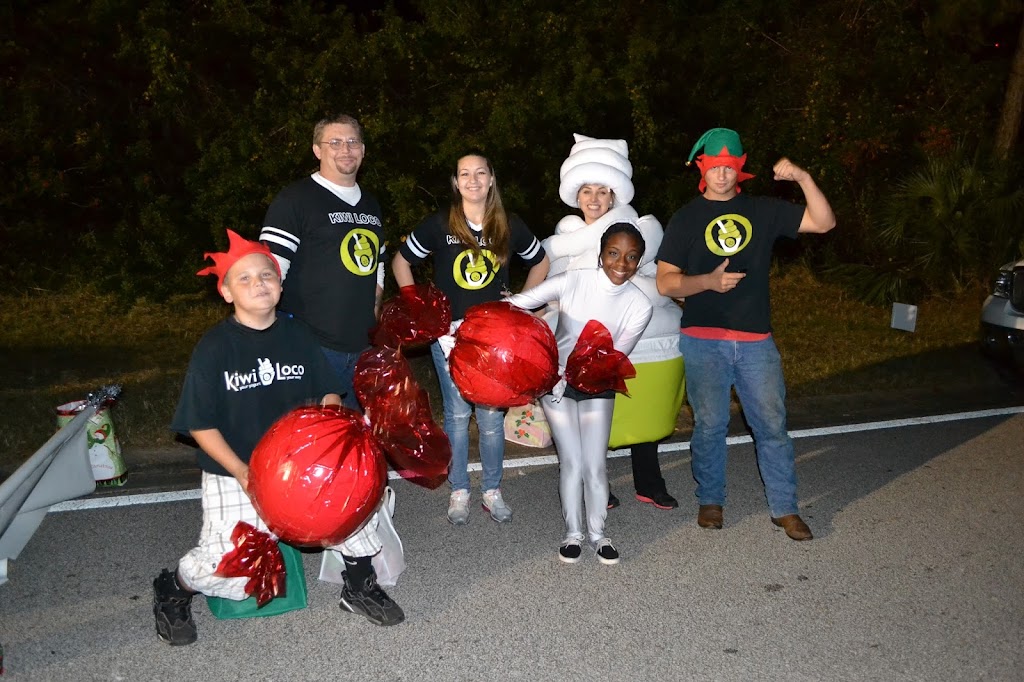 Kiwi Loco, Holiday Parade, 2012
In December 2012, a year and four months before we closed our frozen yogurt store, we participated in ourcity's annual holiday parade. Estimated turn out was 15000+ people out of 70,000 or so in the city. In 2012, we had a simple walking group and handed out 3,000 coupons for 3 oz of free yogurt with an 8 oz purchase. We had an amazing return of 300 coupons.
Last year, we decided we'd do a float. Candy Land seemed like a fun theme since it combined sweets and toys and I knew I could borrow the Princess Lolly costume from someone.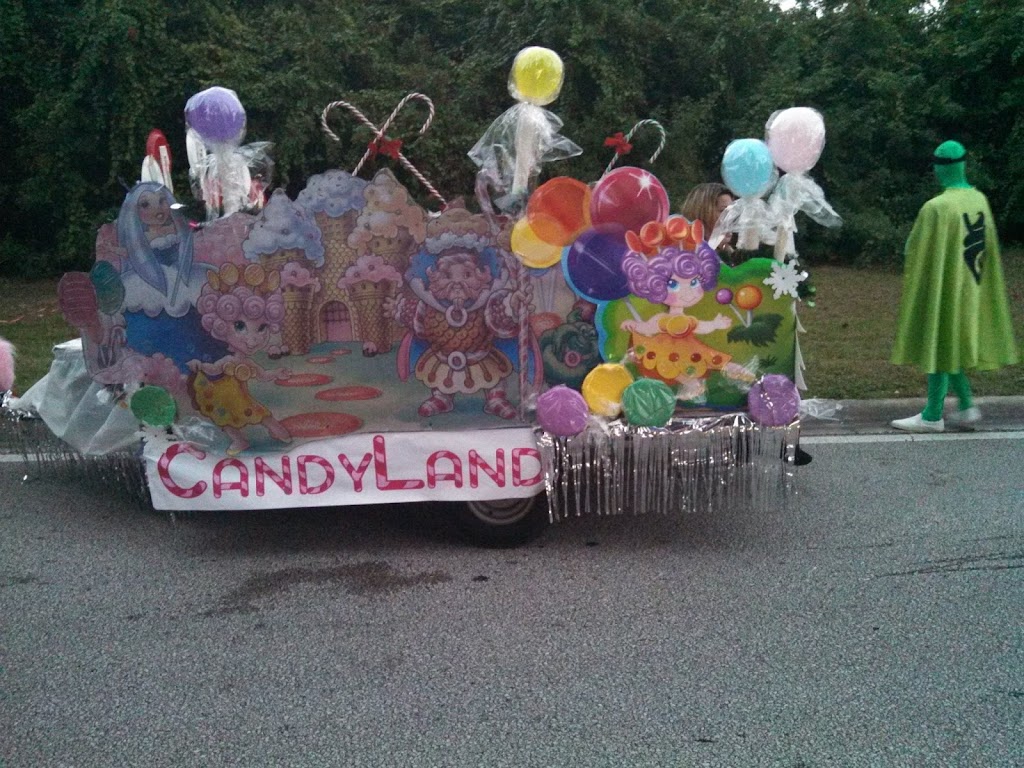 Kiwi Loco, Holiday Parade, 2013
I'd printed twice as many coupons using the exact same promotion, format, graphics etc… Out of 6,000 coupons, we had 25 returned. Ouch. Many families later said it was a struggle to buy gifts for their kids and they had to cut back expenses in anticipation of higher health care costs for 2014. I can't say I blame them because when money gets tight, the first thing I'd cut is ice cream too.
Maybe this year I'll get to watch instead of walking for once!