So… over the weekend I ended up reading Cassandra Clare's CLOCKWORK ANGEL & CLOCKWORK PRINCE from the Infernal Devices series.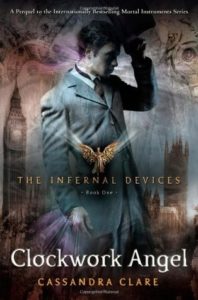 I am in love with everything about this series–except for the love triangle, which is sadly a large part of the character development.
Cassandra Clare has written an equilateral love triangle, rather than your typical isosceles triangle.
Equilateral
Isosceles
In an isosceles triangle, there's usually one girl and two boys that she will have to choose between. In the Infernal Devices series, the two guys, Will and Jem, have a blood brother relationship which they consider equally important as their love for the girl, Tessa.
The problem… is with a perfect setup like this, there is no way the story can possibly end happily. Someone is going to get their heart broken, and in this circumstance, that someone is going to be me, the reader. : (